S/4 HANA Group Reporting & Sap Analytics Cloud
We assist to ensure that companies produce the both management and legal reporting on timely basis with best possible S/4 HANA Group Reporting & Sap Analytics Cloud solutions.
S/4 HANA Group Reporting & Sap Analytics Cloud
We at Hash-Tags delivers best in class Planning and Consolidation services by leveraging our expertise to implement sustainable solutions. We optimize the systems and project by making them lean and efficient with only the essential resources to meet their business objectives.
Hash-Tags experts are internationally recognized in the Planning and Consolidations domain with deep technical knowledge and business understanding. Our global delivery model with balanced onshore and offshore component, provides cost-effective, efficient solutions and managed services ensuring high productivity and resource availability 24×5. Unparalleled training, broad knowledge base (Functional and Technical including different vendor solutions) and experience allow us to deliver high quality solutions
Explore our offerings
Our end-to-end reporting services help you design, deploy, and adopt S/4 HANA Group Reporting, Sap analytics cloud solutions faster and with lower risk.
Budgeting and Forecasting
Leverage planning, budgeting, and forecasting capabilities to easily adjust plans and forecasts to speed up your budget and forecasting closing cycles. With SAP BPC, connect both SAP and non-SAP data to make use of built in financial intelligence. SAP BPC can lower compliance and auditing costs and increase stakeholder confidence with a fast and accurate financial close.
Consolidation
Our expertise at Hash tags OY in Legal and Management Consolidations for IFRS and USGAAP accounting enables us to provide a holistic solution with profound knowledge ensuring businesses to be compliant with various regulations and standards. We help clients in Legal Consolidation, Ownership Management Consolidation & S/4 HANA Group Reporting, Data Mapping and Submission, Intercompany Reconciliation and Eliminations etc.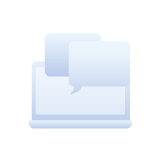 SAP Analytics Cloud
SAP Analytics Cloud (SAC) is a cloud solution having capabilities for Analyze, plan, and make intelligent decisions with centralized access to all data and embedded analytics. SAC allows integration with many SAP systems to enhance the key features of this solution such as Planning, Collaboration, Inherent predictive functionality as well as data storyboarding, dashboarding, and visualization in one solution.
Challenges
Manufacturing Management Challenges:
Aligning Manufacturing with Business Strategy
Manage performance gaps, understanding systemic problems.
Strategic planning & budgeting
Ensure high quality production
Effective TPM implementation
Ensuring plant level Uptime, Quality & Throughput
Inability to communicate goals with all the stakeholders
Inability to define and monitor KPI
Absence of timely alerts for underperforming.
services
Explore our services for industries and lines of business
We assist to ensure that companies produce the both management and legal reporting on timely basis with best possible Digital solutions. Industries we serve: