Implementing SAP S/4 HANA & SAP S/4 HANA migration Services
Design, deploy, and adopt SAP S/4 HANA Solutions faster and with lower risk to scale up your enterprise business growth
Application Consulting Services
S/4 Hana Assessment : We provide  S/4 HANA Assessment report services where we undertake the study of your current system using a program to analyse your system compatibility and readiness for SAP S/4 HANA migration or implementation SAP HANA and provide an assessment report  for the S/4 HANA conversion with details of the savings on the effort estimate by using our services.
S/4 HANA – New Implementation/Upgrade/Migration
At HashTags we use SAP Best practices to ensure that all the projects are delivered according to the industry and best practices standards
Implementing SAP S/4 Hana
SAP allows easy and global integration of business processes by creating an efficient work environment for the users thereby reducing the possibility of errors and redundant information. SAP has immense capabilities to deliver data-driven solutions for various operations, but Implementing SAP Hana demands a high-end accuracy and acuteness to yield maximum benefits.
Hash-tags provides tailored SAP consultancy, Support, and Implementation services for some of the world's leading organizations. We have skilled and well-learned SAP professionals help our customers in Implementing SAP Hana, SAP S/4 HANA migration, customization, and continuous monitoring while lowering the operational cost. With quick SAP ERP implementation, we fortify success and productivity in your organization and help you expand your reach in the relative market.
Explore our SAP S/4 HANA migration Services
We enable our clients generate maximum value from their SAP S/4 HANA migration investments through our unparalleled knowledge of best practices in finance, HR, supply chain management, customer relationship management, and supplier relationship management.
We provide consulting services from assessment to End to End implementation of SAP BPC solution along with Support services. We have experienced consultants with vast experience in different industries and delivering complex business solutions in the area of planning and consolidation
SAP BPC Consulting Services
Road of SAP S/4 HANA  BPC
Explore our offerings
Our end-to-end SAP HANA services like Implementing SAP Hana & SAP S/4 HANA migration which help you design, deploy, and adopt SAP S/4 HANA Solutions faster and with lower risk.
SAP S/4 HANA deployment
Leverage end-to-end turnkey services to simplify and accelerate your deployment of SAP S/4 HANA migration with services from SAP as your primary partner and project lead.
SAP Value Assurance
Deploy a systematic approach to accelerate your customer- or partner-led implementation on premise, in the cloud, or through a hybrid approach with less risk and reduced cost.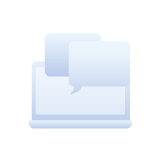 SAP Model Company
Kick-start your digital transformation by using prepackaged solutions with tailored functionality delivered as a service for customer, partner, and SAP-led implementations.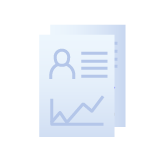 Data Management and Landscape Transformation
Turn data into profit faster by feeding your business applications and processes with the data essential for the digital economy.
Cloud Professional Services
Use flexible, value-driven expertise to craft a road map, execute migration, and manage your hybrid or cloud infrastructure securely.
methodologies
Explore our implementation methodologies
SAP Activate
SAP Activate combines best practices, proven implementation methodology, and guided configuration tools to fast-track the deployment of SAP S/4 HANA Cloud.
SAP Integration Solution Advisory Methodology
Introducing a new, standardised approach to integration that can help you accelerate your digital transformation and ensure a seamless customer experience.
services
Explore our services for industries and lines of business
Jump-start your SAP solutions and drive ROI by collaborating with industry experts, consultants, and support engineers to receive guidance, prescriptive best practices, and expertise – no matter where you are on your journey.