We provide SAP ERP and S/4HANA support services and provide need based Training both online and onsite also.
Find customised training for your business needs
Training for me
Get the training you need – in a variety of formats – to learn about and adopt innovative technology.
Get free training courses, podcasts and microlearning playlists from openSAP
Find training courses and global certifications from SAP
Build SAP skills 24×7 with online and social learning from SAP Learning Hub
Access visual guides to help you navigate your learning path
Training for teams
Keep teams of all sizes on track with SAP innovations and deliver real business value with training and adoption from SAP and our partners.
Keep deployment projects on track and maintain SAP systems
Get expert guidance on organisational change management
Find end user training and adoption services
Improve technology usage and people productivity.
Hash-tags realized that the workforce needs to upgrade its skills in tandem with the technological evolutions. To help industry and professionals to achieve the same growth and exposure, we have started providing in depth and focused IT skill set Individual and Corporate training courses.
Our trainers are Industry Experts
Real life scenarios as training examples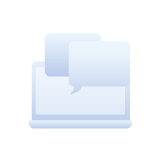 issues
Primary issues faced by the Industry today are:
Severe shortage of skilled man power across all technology areas
Lack of professionals with the right qualification / skill set and training
Professionals are not trained in the bigger picture involving business processes and are thus not able to relate to the functional aspects of the business
Reassigning of software personnel to various processes is becoming a time consuming and costly exercise
Project readiness is decreased as the man power lacks the required skills and flexibility
Companies also lack the required skilled training resources / infrastructure
Consistent attrition or movement of personnel leads to unstable SAP / ERP User environment
benefits
Organisational benefits through Hash-tags SAP / ERP Training Program:
An improved, skilled, productive and responsible team
Reduced time and cost for team building exercises
Senior resources are optimally utilized to serve clients by leaving the training and skill enhancement activity to us
Stronger team and middle management
Enhanced retention of staff resulting in increased staff morale and loyalty
Teams with exposure to real time scenarios
Teams better equipped to face projects and deliver
Cost effective capacity and expertise built up within the organisation
Increase of personnel utilization through "Industry ready" members
Reduction of the induction to utilization timeline
Improved delivery quality