Catalyst for Digital Transformation and Solutions
Let us build the solutions for your success!
Hash Tags OY – Services
What we do for you?
Hash-tags shall endeavour to achieve everlasting customer engagement by integrating business and technology solutions in a Seamless way.
S/4Hana Digital transformation
We provide  S/4 HANA Assessment report & SAP Business Planning and Consolidation (SAP BPC) services where we undertake the study of your current system using a program to analyse your system compatibility and readiness for S/4HANA conversion or  implementation and provide an assessment report  for the S/4HANA conversion with details of the savings on the effort estimate by using our services.
AI & Blockchain
Successful disruptive companies are data- and insights-driven. This mindset demands relentlessly measuring, monitoring, predicting, and acting on the pulse of business, in a continuous, automated manner, using new-generation technologies.
A reliable, difficult-to-hack record of transactions. Blockchain is based on distributed ledger technology, which securely records information across a peer-to-peer network. Blockchain ledgers can include land titles, loans, identities, logistics manifests.
Internet of Things
Run a fully connected digital business with our Internet of Things (IoT) applications & technology. Build new business models, harness real-time intelligence & support adaptive processes from core to edge.IoT applications offer a wide range of functionality.
Analytics
Accelerate digital transformation with SAP Business Planning and Consolidation (SAP BPC), business analytics solutions & Deploy analytics across business to uncover better insights and develop new processes and apps based on intelligence. Connect to, process and manage
Increase Productivity, Visibility, Accuracy, and Compliance with Finance-owned S/4 HANA Consolidation Solutions for:
Frequently Asked Questions
What is S/4 HANA?
SAP S/4 HANA, which is a short cut for SAP Business Suite 4 SAP HANA, is the next-generation SAP application suite. It is a brand new product that was fully developed based on the powerful SAP HANA In-Memory platform and the modern SAP Fiori user interface. The central feature of S/4 HANA is the radical simplification of the data model and user experience, which helps companies simplify their business processes.
How does S/4 HANA fit into the existing cloud solution offering from SAP?
S/4 HANA does not replace SAP's existing cloud portfolio. Rather, it is integrated into it and expands it. SAP customers can still set their own pace as they enter the cloud and easily combine the ERP solution with cloud offers like SuccessFactors, Ariba and Concur in a standardized way as needed.
How does "SAP Simple Finance" relate to S/4 HANA?
Simple Finance, now called SAP S/4 HANA Finance, was the first step in the road map of SAP S/4 HANA for customers. It showed the major advantages of simplifying the data model (e.g. no indices or aggregates) and is functionally contained within S/4 HANA.
Can the custom reports in SAP ECC be used after an upgrade to SAP S/4HANA?
Yes, but they must be adjusted. When upgrading to SAP S/4HANA, the
report execution transaction can be used through the SAP GUI interface. There is no need to build a tile with the SAP Fiori user experience (UX) for those reports. However, the customer must determine whether the same database table structures are still in place and can be used. The customer must also keep in mind that during an upgrade, structural changes will be made to the financial accounting and inventory management software.
Book a Free 30min Consultation
Unique SAP Business Planning and Consolidation (SAP BPC) services 
Get everything as you need. We are here to help you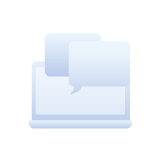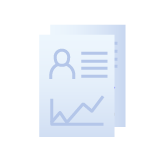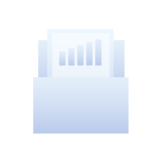 Unique Implementation Approach
Digital Blueprint
Collaborative process definition aided by world-class business content.
Auto Build
Technology agnostic AI based code generation for instant deployment
Deploy
Import Autobuild generated code Training, Testing & Go-Live
Sustain
Easily maintain deployed processes with minimal dependency on IT